Top
Piotr Kucharski Poland
I would like to thank Sameh for being an exceptional guide. Whole tour was absolutely amazing and me and my family had a fantastic time and it was even more enjoyable with Sameh. His knowledge and professionalism helped us to understand the culture of UAE and opened eyes on many different aspects. I sincerelly recommend this tour to everyone that wants to visit this beautiful country.
Marilyn Ottoy Australia
We arrived early into Dubai so arranged to be picked up from the airport and given a four hour tour of Dubai and be dropped off at our hotel after. It was great, car clean, driver very knowledgeable. Then the next day we had a Safari dune tour with our driver Anil. Exciting, our driver was extremely competent and we had a great time. Anil was at all times very professional, and made sure we were seated properly for the meal after and gave us good advice. I would use this company again.
Tuhin Mittra United States Of America
I took a 10 + 2 hours tour with DPT and my experience was much beyond satisfaction. Since the day i booked my trip till the time of my departure it was an overwhelming experience. They were very flexible as i arrived late to Dubai. My guide, Mr. Nissamudeen, is really a great guide and an awesome human being. I am short of words to explain how great was my entire trip with him as he took the best care of all my preferences and wishes throughout my visit. Since I was a solo traveler , Mr. Nissam was more like a travel companion; and not just taking me to the places and planning out the journey, he made sure I was aware of history and the present of those places. He is also very good in taking cool pictures which surely adds to ones experience of the trip. Overall i am very thankful to Mr Nissam and DPT team for making my first UAE trip a memorable one. Whoever from DPT team is reading this, please convey my heartfelt Thanks, Regards & Best Wishes to Mr. Nissamudeen. I surely look forward for my next trip with DPT. Regards, Tuhin
Barbara McMahon United States Of America
On our way back to the USA from South Africa on Emirates Airline, we built in an 18 hour layover in Dubai so we could see the city. Based on their excellent reviews online, we chose Dubai Private Tours for our 8 hour Dubai city tour. Our guide was Nissam who was an excellent guide and a very pleasant companion. We saw everything, but we were never rushed. Nissam was very knowledgeable about all of Dubai. We especially enjoyed the gold souk and the Dubai Museum. The fantastic architecture of new Dubai is also mind boggling. Nissam met us exactly where we were told he would be at Terminal 3 in the Dubai Airport and he dropped us off after our 8 hour tour at a very convenient door into the airport. We highly recommend that everyone passing through Dubai, book a tour or two with Dubai Private Tours.
Matthew Australia
Thanks to Dubai Private tours, we only had a short visit and was pleased to find that this company was able to book us in for a 4 hour tour with less than 24 hours notice, our guide Chetan and his driver turned up on time at our hotel pick up, the tour was discussed and we had option of customising tour to our needs, Chetan was very friendly and very informative, showing us as much sites as possible in our 4 hours, we learnt about the short history of Dubai its culture and its future, it was very hot and supply of cold water and the convenience of air conditioned comfort made the tour a great time, we used this time to plan our next visit to Dubai in the future, thanks Chetan and Dubai private tours
Elena United States Of America
I booked the "Classic Dubai tour" for 2 of us through this website. Our guide /driver Shah was the most accommodating, courteous and knowledgeable navigator. We were picked up from our hotel at appointed time and from that point we were treated as VIP. The information was pouring on us ,giving us a different ( insider) prospective on the history and customes of UAE and Dubai. We received so many interesting and some unexpected facts. In 4 hours we saw and learned so much, there is no way we could have done half of it on our own in that time We were flexible to adjust our itinerary somewhat but we didn't we totally trusted Shah and we were not disappointed. Exelent tour and we highly recommend it Thank you Shah :)
Kostas Yfantis United States Of America
My parents & I had an excellent 4-hour tour of Dubai's main attractions. The environment in the car was very comfortable and the driving felt safe. Both our guide Mark and our driver were very polite. Mark went out of his way to help us take nice photos and we appreciate this immensely. He was polite, funny and very informative. We enjoyed the tour and learned a lot about Dubai's people and history. We wholeheartedly recommend a tour with this company.
Susan Yeung Singapore
Tour associate Excelle was really helpful and professional. We asked for a city tour quite last minute due to the unforeseen situation, and we really wanted to do it since we only had a day there. Thankfully she was able to squeeze in the tour for us before our safari tour, and we really enjoyed ourselves with both tour. The guide Sha was wonderful. He was very knowledgeable and he was able to show us everything that we wanted to see or to know about Dubai. Thank you!
Shahzeb United States Of America
We have only few hours but have awesome experience. Thanks you Marikar. She is very nice and have very good knowledge of everything. She help us to utilize our time in best possible way. We will defiantly come back for another tour.
Andreea United Kingdom
Thank you Marikkar for the wonderful time I had in Dubai! Short tour, but enough time for me to discover Dubai old and new and make me want to come back. She is a great guide and would really recommend for a solo traveler: safe, fun and informative.
Yash Sri Lanka
The dessert safari tour we had with Anwar was wonderful. He was a very talented driver, knowledgable and kind hearted too. It was a great adventure and we experienced new stuff. He was professional and very helpful throughout the whole time. And thank you very much for the wonderful tour Anwar.
Sanjana United Arab Emirates
Thanks to Shah for the tour of Dubai. It was very well organised, very professional, always on time and flexible. Full of history and humor, highly recommend and would love to come and and see rest of USA with Milan tours
Paul Australia
Our tour guide Sameh was very professional, well knowledge and kind. He made our Abu Dhabi trip very special. It was really five star, highly recommended. Thanks Sameh.
Jim and Janet Burke United States
We only had one day in Dubai. The process of setting up the tour was very simple and extremely professional. We spent the day with Shah as our guide and we feel exceptionally fortunate. He was personable, flexible, funny, and extremely knowledgeable. He totally made our day. We encourage anyone setting up a tour to ask for Shah.
Jim and Janet Burke United States
We only had one day in Dubai. The process of setting up the tour was very simple and extremely professional. We spent the day with Shah as our guide and we feel exceptionally fortunate. He was personable, flexible, funny, and extremely knowledgeable. He totally made our day. We encourage anyone setting up a tour to ask for Shah.
Kala Nobles United States
My husband and I had an excellent City tour we highly recommend it. Wish we would have done it sooner as we did it on the last day of are visit and found many more things we would have liked to have seen. Chandni Patadia was aee guide she speeks phenomenal English she was also quite flexible and took us to see sites we were most interested in. This truly is a five-star experience at an affordable price!
Dirk United States
Abbas did an incredible desert tour. I highly recommend the dune banquet and the dune riding as it was exciting and I felt like a kid again, so much fun and well worth it. Everyone should do this on their visit.
Dirk hibler United States
Had the best tour ever with Ajay on the 8 hour Dubai tour. Learned so much about the UAE, but also had so much fun with Ajay. Felt I have a new friend in him in such a short amount of time. He took me so many places, saved me tons at the market, and the 8 hours went so quickly. Cannot thank Ajay enough to for the day!!!!! Was outstanding!
Martha United States
I did the 6 hour tour during a layover in Dubai. I have absolutely no regrets! Regina was my tour guide and Santheesh was the driver, they were amazing. Regina made sure that I felt comfortble and satisfied by taking me to all the places I wanted to visit. She took me shopping for Dubai-style clothing, sightseeing, the mall, and so much more!I was worried about not being able to take pictures as a solo traveler but I was lucky enough to have Regina who happens to be an amazing photographer! All in all... I plan to return to the UAE and I will definitely take more tours with them. Thank you so so so much!
Julia Poland
We had a great time visiting Dubai at night in February on our way to Australia. Our guide Ajaypal Singh was very friendly, excellent driver (the plane arrived late, but thanks to Ajay we made it to the last magnificent show of Dubai Fountain) with great knowledge on past and present of Dubai. Thank you !
Gilles France
Private car and private guide are the best ways to discover the UAE. My family and I (6 persons including 3 children - 3, 8 and 10 years old) really appreciated all the tours (city and adventure) during these seven days. Please give a special thanks to the guides for their precious commentaries and their open mind. To be renewed...
Ambreesha United States
I had an amazing experience with Dubai Private tours. Mrs. Regina is very informative and has a great personality not to mention she takes amazing pictures. I was able to learn and explore the capital of Abu Dhabi and also have a tour guide who acted just like family. I am recommending her and this tour to all of my family and friends back home. She was prompt, funny and I can not wait to see her again. The tour is something I will never forget.
Karina United States
Last weekend we had a dune bashing excursion with Anil in Dubai. He was on time, courteous, knowledgeable and really friendly. The dune bashing was incredible and the sand skiing a blast. Anil really was a wonderful guide. Thanks!
Zhuang Sein Hoke Singapore
My wife and me had amazing time in Dubai with Anil. We enjoy it very much.
Vince Canada
Booked with Milan Tours and was thorougly impressed by Tarun, who helped organize the tours. Tour guides Chetan (Old Dubai), Assim (New Dubai and Desert Safari) and Chandni (Abu Dhabi) were great as were our drivers Nissam and Sudhair. Special shout out to Assim, who we had the pleasure of having guide us twice on our trip. He is an exceptional guide who treated us like his own family with his kind nature. He made the desert safari extra special by ensuring the seniors in our group were well taken care of. We even took his recommendation mid-trip to add Abu Dhabi to our excurison. This was a must-see part of our trip as the Grand Mosque and Emirates Palace were simply breathtaking. Kudos to the owner of Milan tours, its amazing staff, exeptional tour guides and wonderful drivers.
Sonia Veliz United Arab Emirates
Excellent customer service! Highly recommend them.
DIEGO MEJIA Mexico
excellent service, it is certainly the best option to visit dubai. Sha our guide was friendly, attentive but especially a person with a lot of attention when you return to Dubai no doubt in hiring them again, thank you very much for your attention.
Chandrasekhar United States
We entered Dubai with so much excitement but encountered few hickups at airport which made us sad hotel pick up was late and slep only few hrs....then the tour guide called for pick up and we met the most amazing people, our guide Dale and our chaufer Sudheer...very professional and the most liking part is their friendly nature...due to our tiredness we opted for 6 hr tour instead of 8 and they changed it without any delay...the entire tour was so amazing and the explanation of everything was in such detail that we remember the narration till today(we took the tour on Jan 11).Dale covered every aspect of Dubai and we are ready for an detailed tour of Dubai again....now we know where we can spend our vaca...Thank you Dale and Sudheer for showing us a good time on our romantic get way trip...c u soon
Anna Switzerland
I had an excellent city tour on Sunday evening with Shah, who was a most informative, friendly and funny guide, with amazing knowledge on everything on Dubai, I felt I learned a lot while having a really good time! I can highly recommend this tour with Shah to all visitors to Dubai, especially for first timers it gives a great overview - thank you so much!
Hauwa, Maryam and Zainab Nigeria
We found the company to be excellent. Right from our first enquiry, you were responsive. We are very impressed with the level of details provided by our tour guide Mohammed Asim. He is an excellent guide, arrived our hotel on time, very patient, knowledgeable, jovial, attended to all our needs and he made our tour around Dubai very memorable. We would recommend Dubai Private Tours for any tourist who wants to tour the UAE particularly Dubai. Thank you for a well organized tour.
Vicki Vlasklaic Australia
Yesterday, my whole family, including elderly mother enjoyed the 6 hour tour so much! My sons, 17 and 19 years old loved being educated by Sameh - the perfect guide. As an Emirate, he is well positioned to show off the amazing sights that Dubai has to offer. Even though I have been to Dubai many times, there is no way that I could go to the vantage points and gain the experience and service that we received without our expert and friendly guide. The day was seamless, never boring, easy and well worth the fee. Thank-you !
Srinivas Naidu India
On 15/10/15 I went on a 4 hours private Dubai City Tour with my family. The Tour guide was Manish and the car driver was Suhas. The car arrived spot on time to pick us from our apartment. Then we went around the places starting from creek abra, gold souk, spice souq, jumeira mosque and so on as per the plan. The entire tour was very interesting. Manish gave quite good information about the history, details of the places we saw. The main attraction was hotel Atlantis. Overall experience of the tour was excellent and I would definitely recommend others to go for Dubai private tours. I look forward to my next trip in near future.
rose borgq United Arab Emirates
had an excellent driver and tour guide, very funny, friendly and very informative. he made sure our experience of seeing Dubai was at it finest and most enjoyable. he made sure that our needs were met and even made sure our lunch destination was even an experience which was fantastic. I highly recommend the crew for your experience in the united arab emirates.
Karen Reddington- Hughes United States
Our tour guide Sha was amazing. We packed in many of the major sites in just one day- and learned a lot about the country and its culture. Visiting the places on our own we would never have garnered the information that we did by spending the day with Sha. I would highly recommend this tour for not only those who are coming here for the first time but also those who simply would like to know more about Dubai.
Jenny Massey United States
Ajay picked us up at the hotel, and was friendly and professional. He shared a wealth of information along the drive from Dubai to Abu Dhabi, and we learned a lot about the UAE culture and history. The highlight of the tour was the Grand Mosque, which takes your breath away. I would highly recommend this tour.
Diana Canada
I had an amazing time visiting dubai with shah :)
xenia Mexico
Hola, desearía saber como puedo obtener una visa para ir a Dubai
Tanya Antonova Bulgaria
Before we booked our two tours with Dubai Private Tour (the Four-Hour Private Tour through Dubai and the Eight-Hour Royal Private Tour through Abu Dhabi) we had read many reviews on TripAdvisor. We needed a Russian-speaking guide for our tours because Russian was the common language to our small group of four. At the time, we were not able to find any reviews for Russian-speaking guides so our expectations were not especially high. But when Ms Noora greeted us at the reception of the hotel 5 minutes before the agreed time with a big smile on her face, we knew that we had made an excellent choice. Ms Noora agreed to rearrange the itinerary so we could visit Sheikh Zayed Grand Mosque twice (during the day and at the sunset) and several buildings with unique architecture in Abu Dhabi, which were not originally included in the programme. She designed new programmes for Dubai and Abu Dhabi, customized to meet our requests and she did so that same mornings as we were driving to our destinations. Ms Noora told us so much about the history, culture, traditions, customs and every-day life of each location; she even told us about some of the new developments and future projects. We had two unforgettable days with her and the very skilled drivers. Ms Noora is very knowledgeable, highly-organized and speaks several languages. We were extremely happy to have her as our guide for these unforgettable two days. She ensured that we had a thoroughly enjoyable holiday and we learned a lot during our very short visit to the UAE. Thank you, Noora. We will never forget the famous Palace Cappuccino, sprinkled with 24-carat gold flakes at the Emirates Palace Hotel, the spectacular Yas Veceroy Hotel and many other landmarks. Hope to see you again soon! General observations: Excellent value for money. High class private service. Comfortable, clean and spacious car for four people. Very knowledgeable and flexible guide. I definitely recommend Dubai Private Tour to everyone.
Sandra page United Kingdom
Thank you Shah for an amazing day in Dubai Lots of fun with a lot of laughs, we all learnt so Much from you ! Great value for money tour ... We were also allowed to change the itinery slightly which was greatly appreciated ! Thank you so much for a great day x
Linas Lithuania
Our today safari trip with Hummer was very impressive. Driver Tanweer was very professional and friendly. If you are looking for adventures in not a typical way, ask for Tanweer to drive you with Hummer. You will not be disappointed, absolutely not.
Linas Lithuania
We were very much pleased and escorted by your wonderful tour guide Gulnora Shaykhova during our four hours private tour on 18th of January, 2015 here in Dubai. We very much appreciate her warm welcome and professional knowledge on the Dubai history and culture as well as nice discussions about traditions, way of living.
Hans Netherlands
Thank you Hasseem for a wonderful desert safari. Your knowledge of your country is remarkable and you went above and beyond to make our trip memorable. Our children keep talking about your great driving skills in the sand dunes. We all loved it! To anyone who is thinking of a desert safari trip in Dubai this company is great
George C Christensen, III United States
We had a great tour w/ Chandni Patadia as our guide and Suhas as our driver. Very informative and entertaining. Our guide was able to get us in and out of places optimizing our layover in Dubai. Highly recommend the tour.
Mauro Vega Sweden
We did the desert safari tour with Asim as our guide in December 2014 and can highly recommend it! Our very knowledgable and funny guide Asim taught us so much about wonderful Dubai and had us laughing most of the time. We particularly enjoyed the dune bashing and the beautiful desert sunset. All in all - an excellent experience with a fantastic guide, thank you so much for everything Asim! Mauro & Mahsa
Salil Desai United States
We had a great time with Dubai Private Tours during our short overnight stay. They were very prompt and courteous in getting us tours at the 11th hour. Our desert safari tour guide Mr. Assim was experienced with 4x4 vehicle. We enjoyed the dune bashing and camel rides. The follow-up city tour with Ms. Chandani was customized for the crunch time we had. She was knowledgable and fun to tour with. Would definitely recommend Dubai Private Tour to all those visit a Dubai. Salil Desai
Judy Sheehan Australia
An excellent city tour with SHah as our guide. He is extremely knowledgable about all aspects of dubai life and went out of his way to make this tour enjoyable for us. Highly recommend this company if you are thinking of any tours while in Dubai
John and Lori Australia
On September 26 we were picked up from the airport for a 4 hour city tour of Dubai. Thank you so much to our guide Mr Shah and the driver who were excellent - very knowledgeable and friendly. We had a wonderful overview of many of the attractions and enjoyed the time immensely. We would not hesitate to recommend your company.
Meredith Kenyon United States
We were on an overnight layover en route to Africa and booked Dubaiprivatetour.com before our departure from home. Our Tour Guide Shajahan met us at our hotel for a 4 hour city tour before our afternoon airport departure. Shajahan was well spoken, knowledgeable about the city and very personable. He showed us all of the highlights including a ride on the Abra to the Gold Souk and Spice Souk. His vehicle was well maintained and large enough to fit our golf clubs and luggage. From the reservation process to our airport transfer with Shajahan we had a great experience in Dubai!
Viral Shah United States
I had booked Dubai Private Tour online for Day 1 of our 5 day stay in Dubai. I wanted to experience personally before booking the other day trips. I was very happy with their courteous service, knowledgeable tour guides and new reliable vehicles. After what we experienced on first day, I booked Dubai Private Tour for all the other day trips. We felt very safe, secure and were able to visit more places then we had originally planned. It would not have been possible without Dubai Private Tours, especially with the hot weather in July-August. Thank you Dubai Private tours for the great experience. We have a life time memory of our Trip. It was well worth it. Day 1 – Al Ain – Guide: Shajahan The best part was we were able to start our tour at noon due to flight schedule and hotel check-in. we were able to utilize the whole day. Our Guide Shajahan was excellent. Day 2- Abu Dhabi – Guide: Sameh Sameh arrived at our hotel on time. He instructed my wife and daughter on the clothing code they need to follow to visit the mosque. It saved our day. They were able to add some cloths, as per code and thus made it possible to visit the mosque. Sameh is very knowledgeable and has great Sense of humor. He explained us history, culture and religion. He knew each and every building on way to Abu Dhabi. Thanks to Sameh, for taking our family pic. Day 3 - Dubai – Guide: Sameh Sameh is the best. He is very knowledgeable and talkative, which makes him a very good guide and a gentleman. He was very helpful in every way. He always offered us cold water, as we got back from visiting every stop. He informed us with the personal funny incidents, which was very helpful for kids in knowing the local culture and religion. Sameh, helped me carry out the surprise I had planned to have lunch at Burj-Al Arab. He setup the itinerary in a way, we were able to have lunch as planned at Burj-Al Arab. He looked after our safety and even bargained for us with local vendors. Sameh went out of his way to accommodate all our requests. I really cannot praise him highly enough. Thank you - Sameh. You made our Dubai Trip very memorable. Day 4 – Desert Safari – Abbas Abbas picked us from hotel on time. Abbas was very helpful in organizing a photo shoot session, which we wanted on our trip to the dessert. He arranged a stop along the way for us to do photo shoot in traditional clothing and the kids got chance to ride ATV. We enjoyed the dune bashing, sunset and the camping. We enjoyed the food and the two dance performances. Day 5 – Local Sightseeing (Self) On last day, we visited Madinath Jumeirah, Sheikh Mohamed House and Hindu Temple. We use Taxi/Train to travel to those places. We were very exhausted and were able to do only few places. This is when we realized that we made the right decision by booking Dubai Private Tours.
Travis United States
Today my friends and I were guided around Dubai by Shah. The tour exceeded our expectations! Shah was amazing! He answered all our questions and shared with us a tremendous amount of information about Dubai. We learned much more than we could have on our own. I highly recommend taking the Dubai Private Tour. Ask for Shah to be your guide and you will not be disappointed. Thanks, Shah!
VIVIANA ASTRADA Argentina
Hola desearía saber como obtengo visa para visitar dubai por 5 días desde el 9 de agosto al 14 de agosto 2014, todavía no tengo bien las fechas. MUCHAS GRACIAS!!
TEREZA CRISTINA Brazil
EXCELENTE! EMPRESA COM QUALIDADE EM TODOS OS SENTIDOS, PREÇOS, CARROS, FUNCIONARIOS, HORARIOS, FOI NOSSA MELHOR ESCOLHA, INDICO EM 100%
Michelle Australia
We went on a six hour tour, direct from the airport after a 14 hour flight. Best decision ever! Our guide, Sameh, was absolutely fantastic. We saw and learnt so much about wonderful Dubai. An excellent experience that I would highly recommend.
Juan Victor Peru
I like videos this country. i hope some day to visit there. all all is wondefurl- so its awesome!!!
karla Mexico
The Tours Guides makes all the diference. Sameh was our Tour Guide for Dubai City tour, Abu Dhabi City tour and Ferrari World. He is nice, gentleman and makes you feel well taking care all the time. Shibu was our Tour Guide for the Safari tour and he is an excellent driver and has a huge talent taking pictures from you and the landscape. I recommend of course this company for a private tour!
Charisse Burrell United States
Recently visited Dubai & Abu Dhabi for our Spring vacation in March. We booked 3 tours( Dubai, Abu Dhabi & Desert Safari). We had a wonderful experience on each tour and learned so much about the UAE. Each guide Sameh(Abu Dhabi), Shajahan(Dubai) & Shibu(Desert) arrived on time at our hotel and were very polite and knowledgeable about each location. The vehicles was new and clean. These tours were the highlight of our vacation! I would definitely recommend your company.
hal wilner United States
Just wrote a review in Trip Advisor , and want to thank Samir for a fantastic day in Dubai with my wife and son
Loreto Vial Chile
Our 8 hours tour in Dubai was exellent, we loved our guide Viveck he was the most wonderful guide in our one and a half month trip in the Oceania Cruise. Y recomend Dubai Private tours and specially Viveck , was the best!!!!!!!
Vickie United States
I really enjoyed the desert safari and hatta mountain tours. Shibu is a great tour guide and went above and beyond to make sure we had a great experience. The tour was one of the highlights of my stay in UAE. Highly recommended!
Kah wai Singapore
Our trip to the desert was thoroughly enjoyable. Our driver and guide Shibu was an excellent host as well!
chass & vivien matters Australia
vivek is a superb all-round guide courteous polite & v/ knowledgeable, our 6 hr tour was the best, also the correspondence with Dubai private tours was excellent .
imran mehmood Pakistan
good trip desert safari and marina cruise.driver was coprative.guide us properly in future i would like to book same.
Vic Sylvia Joe & Sophie Australia
Our desert 4 wheel drive tour was a fantastic experience that we highly recommend without any reservations. Our tour guide was excellent, he was very welcoming, friendly and extremely helpful. He showed us the sights of Dubai, picked us up from our hotel and then drop us off at the airport after our tour. This tour is a must when in Dubai.
angelique Suriname
I booked the 8 hour dubai city tour. Shajahan has proven to be an excellent and very patient guide. The tour was very interesting annd shajahan answered every single question we had. I would defintely recommend this tour to everyone!
Nelanga Rodrigo Sri Lanka
we were there in UAE for six days and out of six all five days we had a booking with Dubai private tours. my plan was to cover most of the uae, initially based on trip adviser reviews i decided to get the service from Dubai Privet tour. First booking for the dhow cruse dinner at Dubai creek water, next day Dubai tour, then Abu Dhabi tour , Hatta saffari , and sharjah / Ajman tour. Sunil was our driver for the first day dropping to the cruse ..... he was really friendly and always carries a pleasant smile with him. on the way to the creek through the Sheikh Zayed Road he was explains each and everything about the Dubai city. main thig i have observed that they are very punctual . each tour guides arrived our hotel 5 ten min early on our scheduled time. tour guides are knowledgeable and pleasant. For ever tour we got luxurious vehicles (Toyota Previa) and surprisingly even they upgraded our |Abu dhabi tour from a toyota land cruiser,every guides attending to our needs and every time make sure about our comfort and happiness on our stay. Special thanks goes to our gude who came for the Hatta a mountain safari .(Mr.Shibu) he was really talented in sand dune bashing. that was a one of a another adventure we had to our tour. If any one planing to go for Desert safari or adventure tour please make a request to get shibu ... if u are lucky to get him your day gonna be awesome Also really appreciate the other guides as well Mr. vivek who came for our Abu dhabi tour , |Mr. shahjahan for the Dubai City tour and also Mr. Mohammed who took us for the Sharjah / Ajman tour You guys are really fantastic worth for every penny strongly recommended. YOU WILL NOT BE DISAPPOINTED. And the price for tours is extremely reasonable.
Amber Bigley United States
Our Desert Tour in Dubai was amazing! Shibu Mon went above and beyond to make our trip special. He took great pictures of us that will will keep for the rest of our lives. We
linda United Arab Emirates
Loved, loved, loved, the tour. My husband and I did a tour of Dubai with Shajahan as our tour guide. He was very knowledgeable, courteous, and friendly. He answered every question that we had. A+
CHARLES Nigeria
I am overwhelm with the level and standard of the site and moreover the arrangement of every placement that one might need.Good to share with someone.
Wendy Libowitz United States
I arranged airport transfers, an eight hour city tour, and desert safari for a group of 12 people through Dubai Private Tours. I was very pleased with all of my experiences with the company and the guides. My emails and requests were quickly responded to. Our guides Shalini, Sunil, Shajahan, and Shibu were all excellent - knowledgeable and flexible about our needs. Thank you everyone for the high quality service and helping to make our first visit to Dubai and the UAE memorable!
Sue & Jeff Australia
We were only in Dubai for a couple of days and so we booked the 6 hour tour before leaving Australia in May. This tour was excellent and our tour guide Imran went beyond our expectations to show us this great city. He was extremely knowledgeable and made our visit very memorable. Thank you Dubai Private Tours and especially Imran.
Sue and Dean Gardner Australia
We were very happy with Dubai Private Tours. We did a city tour and booked at short notice. Our guide, Shajhan, was very knowledgable and friendly and provided us with exactly the tour we were looking for. We would recommend asking for Shajhan when you book your tour. Overall, a great Dubai experience. Highly recommended.
Andrew Hwang/Seul Lee United States
Awesome tour! We did the 8 hour tour and it was fantastic. I would highly recommend this to anyone that has a layover in Dubai or for your first day of stay on an extended trip. Our guide showed us every important landmark with spot on facts about the entire city.
Abdul Kader India
Had a wonderful time in the Abu Dhabi day trip. Kashif was an excellent driver-tour guide. Was very friendly and he knew the places where to get the best photos!Schedule was very flexible, which was great. Highly recommended.
ZAYNUL SHAIK South Africa
I went on a half day city tour with Basheer. What an excellent guide and so well so spoken and well mannered. I was picked up on time from the hotel and dropped off at my chosen location 4 hours later. I loved the trip. Highly recommended. Thank you Basheer.
Mary Popham United States
We are interested in a day tour of Abu Dhabi with a pick up at the Dubai cruise terminal and a delivery at a hotel back in Dubai on May 21st. What do you offer for this itinerary?
Patricia Presser United Arab Emirates
Sunil was a fantastic guide! He is very knowledgable about the city and great places to find bargains! Highly recommend him!
David Porter United Kingdom
Had a fantastic city tour of Dubai with Vinod. We had an 8hour tour and Vinod was happy to take in the sights we wanted to see spice market , al bastakiya , mosques. Vinod was very knowledgeable and passionate we learned so much. He made us feel like family and he was happy enough to take pictures of us. We will definately book another tour next time we are in Dubai. Thanks again Vinod you made our holiday.
Tony Philippines
Had a wonderful time in the Abu Dhabi day trip. Kashif was an excellent driver-tour guide. Was very friendly and he knew the places where to get the best photos!Schedule was very flexible, which was great. Highly recommended.
Adilah Aman Singapore
We had a 9hrs private tour to Abu Dhabi & some other places around Dubai. Our guide, Abdhul was fantastic. Extremely hospitable and flexible. We learnt so much form his extensive knowledge. Thumbs Up!
John Kerr Australia
I did a six hour tour with Abdul and it was absolutely superb - we covered all aspects of Dubai - he was extremely knowledeable and enthusiastic and added flexibility to miss a few areas that I had seen already and cover some other areas. Overall I was very pleased with the tour.
Osuji Innocent Nigeria
Sunil, was just the perfect guide on our vacation. He made our tour very flexible not to talk about promptness and efficient services he offered me and my buddie. No doubt, i had fun...and i am already telling others about it. Thanks for the lovely service you provided us !! Innocent/Muyiwa, Nigeria.
Stuart S United Kingdom
What a superb way to see the sights and sounds of Dubai. Sunil was our guide for the day and I am glad I ask for his services based on previous reviews, very nice guy and knew all the best sights and shortcuts and knew what he was talking about, a real pleasure to be with. Well done guys, you made our holiday !
Peggy P. United States
Sunil did such great job with our tours. He personalized it to our wishes for the time we had, and he seemed to enjoy what he does. I would highly recommend sunil for anyone who wants tour guide who will tailor a day just for them. We loved all of the sights, especially the fish market, and we appreciated the wealth of knowledge he shared with us during our stay. We had a great time at Ski Dubai too-the snow boarding was a blast.
SV. Ramanathan Kuwait
Just to Thank You & Your Team for the perfect arrangement. The Al Ain tour was fine & we enjoyed it very much. The driver cum guide Mr. Vivek was very friendly & polite. I have recommended Dubai Private Tour for few of my local friends at Dubai, they may contact you.
MMike Migliori United States
Sunil knows his way around Dubai, knows all the best shops and restaurants and is a fountain of information, and always with a smile. The best way to see Dubai.
juergen luther Germany
Sunil Sathyan is a very good guide. He was very personable and easy to make changes when we wished too. Sunil was friendly, informative and willing to adapt to my me and my wife's needs. It was a very good introduction to Al Ain and the desert, we took a 7 hour tour and coverred so much ground yet never felt rushed.Highly recommended.
Agnes Provan United Kingdom
We had a full day tour by a "local" guide called Sunil. He was polite, pleasant and so knoweldgable. We covered the city and all the "must see" sights and some special extras like a one way ride on the monorail, we loved it. I should also add that we have some good photos because Sunil took them and he would make an excellent photographer. We have already recommended to friends who also booked and although they didn't have Sunil as their guide they too enjoed their tour, and two of them actually knew Dubai fairly well, or so they thought. I would recommend to anybody certainly beats the "bus" or group tour options. Thank you for such a great day
Delano Hill United States
Sunil Sathyan is an excellent guide and speaks excellent English. Sunil took us places the bused do not go and at a better value than the ships tours. He was very personable and easy to make changes when we wished too. I questioned using this system and this turned out to be one of my better selections. del and eva mt olive, nc
Marie Viola United Arab Emirates
My guests told me that the driver was excellent and tailored the tour to suit them missing out places the had been and showing them many new sights. Marie Viola
Steve Linou United States
Highly recommended. Sunil was friendly, informative and willing to adapt to my me and my wife's needs. It was the perfect introduction to Dubai, we took the 6 hour city tour and coverred so much ground yet never felt rushed.
Lynn Marshall United States
Sunil was a great guide and went above and beyond what we have expected. He took us to all the places on the list plus added time for shopping and personalized the tour for our group of 8 Americans. Additionally, we really appreciated the large van airport shuttle service for our group and luggage the extra fee was worth it. Would highly recommend Sunil Sathyan!
Donald Lehman United States
Sunil did an absolutely outstanding job of touring Abu Dhabi. He has great knowledge of the area and we would highly recommend him!!!!!!
Charne Thuynsma South Africa
Sunil is truly a unique individual & excellent guide!!! Sunil was very helpful & patient. As a photographer, I wanted the flexibility of a private tour which Sunil was quite happy to provide. He was very patient and thanks to him, I got some AMAZING photos of Dubai. He was very knowledgeable when taking me round the sites. As a female travelling at my own, safety was also a #1 priority. Again, I can recommend Sunil to anyone travelling on their own, he's a trustworthy guide & very safe driver!!
Bob Macari United States
The curtesy, promptness, knowledge, flexiblity and personality of Sunil could not be of a higher grade.
Samantha Davies United Kingdom
Sunil Big thanks again for our tour we really enjoyed it and as you can see all the photos you took turned out great. Hope your new car is comfortable maybe we will get to ride in it next year! Already looking at prices to come back to Jumeirah beach for a week next summer so hope to see you then. Can't wait to get back to those souks to spend some more money!
Gila Bogo Switzerland
Dear Sunil THANKS again for GREAT 4 hours spending with you seeing Dubai! You are very professional and efficient so we could make out most of it! I've recommended you already to our tour operator! Thanks again and hope to see you again. All the best for you much love Gila and Robi
Jim M
Hi Sunil, You provided a teriffic city tour on April 4 for us. Dubai if a beautiful city and you know your way around extremely well. Your services are superb.
Jan
Hi Sunil Thx for a very perfekt tour guide, a good start on a holiday in Dubai. We recommend you highly, no rush, we liked that.
Martini Dwi Mar -indo-
Haaaaii our smiley tour guide,Sunil..its very nice to have u as our tour guide when we visited dubai..my mom can't stop talking bout u,,u are very friendly and patient..and one more thing,u can't stop smile..Congratulations for your new website and your future project.all the best for you.God Bless You.hope can see you again,,soon..-mar-
Maria J. BOSCH
Hi Sunil, Thanks to make our visit to Dubai "unforgetable". Your tips for the rest of our cruise destinations were very helpfull. I'll recommend you to every one visiting Dubai. Congratulations for your new website and future project. You're a great proffessional!!! All the best for you! Maria J.BOSCH-Palma de Mallorca SPAIN
You May Also Like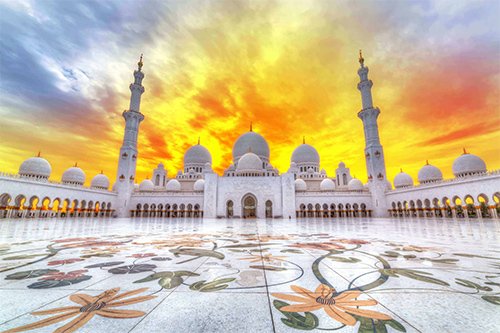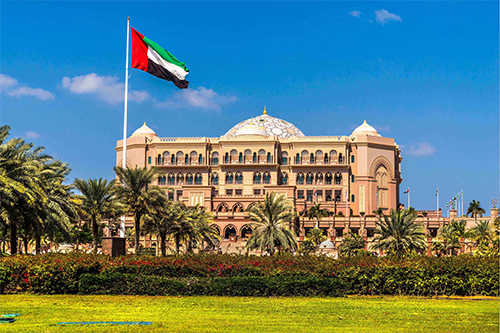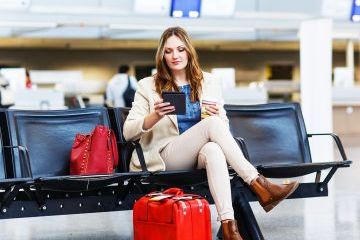 © Dubai Private Tour, 2017.